The FAA is looking at another pilot shortage and the need for more pilot training and maintenance training is now
2020 was a rough year for the aviation industry. Airline after airline joined the growing list of companies furloughing their flight crews. Business aviation came to a grinding halt. Flight schools and pilot training all but shut down. So what's the deal with the pilot shortage? Is it still an issue, or did Covid reset our supply and demand? How does it look moving forward? Based on the FAA's continued allocation of training grants, the shortage may be poised to make a comeback as this pandemic clears.
I'm predicting that when the dust settles and the world returns to the air, there will be quite a few empty pilot seats to contend with, and it looks like the government agrees with me. The FAA is accepting applications for maintenance and pilot workforce grants right now because of the continued and forecast workforce shortages. 
Pilot development grants are available between $25,0000 and $500,000 per year, and similar amounts are available for maintenance technicians, with a total of $5 million available for the entire program. These programs are designed to expand the pilot and maintenance workforce as students are trained to become pilots, mechanics, technicians, aerospace engineers, and unmanned systems operators. 
These programs are included in the FAA Reauthorization Act of 2018 because of the predicted shortfall of aviation workers, and that was BEFORE Covid. The money is now allocated to training facilities that can provide initial training to pilots and mechanics and provide recurrent and re-skilling opportunities for workers who have been displaced during the pandemic.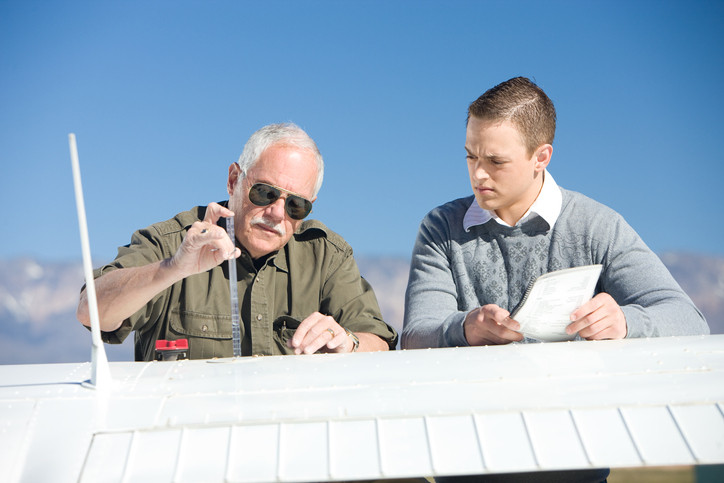 Those eligible to apply for the grants are air carriers, flight schools, accredited higher education institutions, secondary/high schools, state or local government entities, and organizations representing aircraft users, owners, and pilots. The FAA has posted the Notice of Funding Opportunity on grants.gov with a deadline of March 22, 2021. 
Aviation is already starting to stretch its wings; every recall, every new job posting, every new private pilot rating brings hope to us all. The pilot shortage may be even direr when the world reopens because many professional pilots have used this temporary shutdown to make a permanent change. They grabbed the opportunity to apply for early retirement, make a career change, or even go back to school. When the doors are flung wide open for the pilots on the street to return, not all of them will welcome the invitation with open arms. 
The shortage of professional pilots is expected to exceed 50,000 worldwide by 2025. These pilot training programs will be critical to creating enough qualified and skilled aviation professionals to meet the anticipated demand while maintaining strict safety standards. Pilot training takes time. It's a process that can't rush without compromising quality. The entire industry is grateful for the funding that has been made available in this critical time, but now we wait for the results as we return to open communities and open skies.